Colombia 2014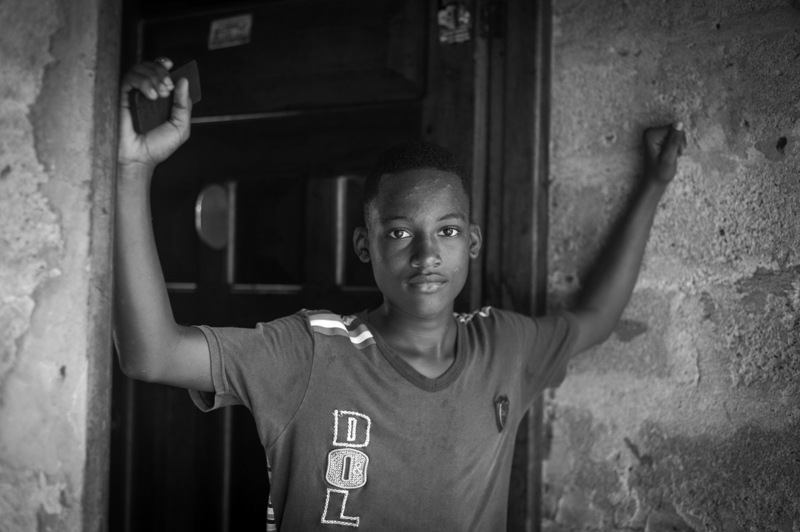 7 February 2014 Cartagena, Colombia

Ana told us that her fifteen year old brother was doused with gasoline and set a fire by a para-military group somewhere in the jungles of Choco. Their older sibling who was scared and quietly hiding in a nearby tree had to helplessly watch in horror as his baby brother burned to death. This was retaliation because the teenager refused to be recruited to become a "thug" and terrorize people for their land.
At first, hearing Ana's story sounded like segments from a movie. It seemed unbelievable, but we became the audience to many displaced Colombians in several towns we visited; hearing similar stories, but from different faces. These dreadful scenes of terror were becoming common practice in rural Colombia.



Guatemala 2011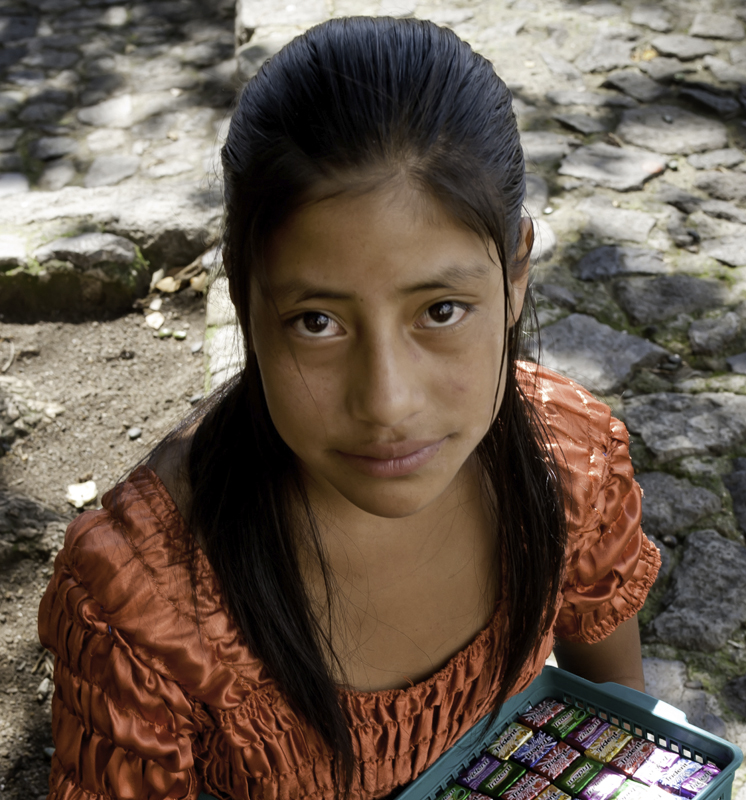 20 July 2011 Guatemala

Guatemala was one of those countries my finger traveled to as a child while playing spin the globe. I am now in that country and what I've seen so far is captivating. The landscape is astonishingly beautiful with its flora, fauna and volcanos. The people are colorful, extraordinarily courteous, friendly and helpful. The Mayan culture is rich, vibrant and distinctively identifiable. This will be a visually rewarding cultural adventure.


23 July 2011 Antigua

I've read that Antiqua is voted one of the Americas most enchanting colonial cities and what I've seen so far, I agree. Although people seem to be constantly moving about, the vibe is relaxed and sophisticated.

Antiqua was Guatemala's third capital until earthquakes damaged the city so badly, they decided to move to Guatemala City.
Antigua is known for its architecture that has been listed as a UNESCO World Heritage Site in 1979.

Obviously located in the center of town, Parque Central (Central Park) is Antigua's focal point where everyone seems to past through going from their point A to their point B. You will see the Mayan natives selling everything from newspapers, to handmade jewelry to blankets.

Parque Centràl (Central Park), in the colonial town of Antigua is where we met the fourteen year old Flory. She is a pretty bronze skinned native Antiguan, with a quick tongue and a mind like a sponge who learned to speak English by listening to tourists, and then flipping the script by persuading them to buy her hand woven Motif wraps. Before I gave in to her and purchased her wares, being an educator, I had to put her through a quiz of questions about her education and life's ambitions. With each question she convincingly confirmed her answers with deep dimpled smiles that radiated from her glowing puffy cheeks. We finally bartered and I purchased three Motif wraps in exchange for her posing for photos. I think I got the better deal.

Also in Antigua is the popular inexpensive mode of transportation called the "Tuk-Tuk." Now this is a riding adventure that every tourist must experience. It has a tarp covered carriage with a red painted fiberglass chassis and it looks like an overgrown three wheeled motorized skateboard that sounds like an annoying bumble bee.

Our first Tuk-Tuk ride was along a bumpy cobblestone street to Saint Felipe's church about 20 minutes a little north outside of Antigua proper. Our driver weaved and bobbed.
After we laughed the nervous butterflies out of our stomachs, we trusted our driver and decided that Tuk-Tuks would be our premier choice for travel in Antigua. We were hooked or better yet, Tukked.

---
Morocco 2010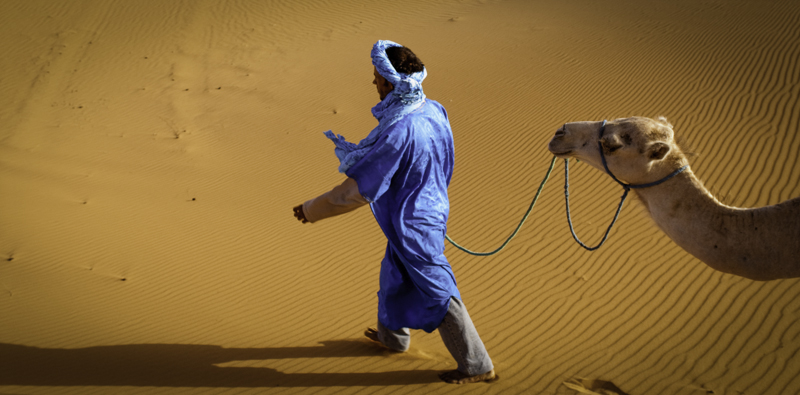 September 14, 2010

It was almost sun set when we reached Merzouga, a small village not far from the Algerian border and Morocco's door to the Sahara Desert. Apparently we were running late because the group was waiting on us. We had just enough time to get our toothbrushes and a change of underwear from our luggage. We bought three 2 liter bottles of water, and we were on our way to meet the desert transportation.

I don't know if you've ever been on a camel or watched them stand, but it is truly an event. When a reclined camel stands, first the hind end goes up thrusting the passenger forward, then the front end rises making the passenger whiplash backwards. So it's a quick front rise and back bucking all in one motion movement.

My companion was not ready for this for two reasons: 1) she was wearing a sarong which is a one piece wrap-a-round covering top and bottom type skirt; and 2) she's never even been on a horse, so now her first experience on the back of a four legged creature would be on a temperamental camel in the largest desert on earth, and it's hot.

Our group was all saddled up and ready to go and our guides looked at us motioning with their hands to hurry and climb aboard. I did not understand their Arabic, but I understood their gestures, so I said to her, "Hurry up and get on the camel!" Totally left behind in the commotion and visual conversation, she looked at me with wide opened eyes and said, "Whaaaaatttttt?!?"

When she got on its saddled hump, the camel turned and stared at her for a good seven seconds as if trying to read her mind. Then it let out a throaty gargling sound like big hairy Chewbaccka from Star Wars. Neither one of us knew what that meant, but I know that llamas, who are cousins to camels, have been known to get attitudes and spit at people. I dare not tell her this because she would freak and never agree to get on the camel as well as close to these four-legged creatures again in life.

By the time our caravan of about twenty mostly Europeans reached the camp, it was seven minutes between day and night. The guides lit two torches that gave the entire camp site light just in time.

After a torchlight Moroccan dinner of couscous, cooked vegetables, olives and chilled melon, we were full and ready to roll out our sleeping bags. Even at night it was still hot in the desert and modestly sleeping in a tent would be hotter, so we decided to crash in the open air, under the stars like the rest of the group.

When everyone decided to be quiet and bunk down, the twinkling sky became very lyrical. Lying in the great Sahara Desert looking up at a star filled sky, hearing nothing but our breathing, and the occasional sound of the wind was dream like. The sky looked like a huge black velvet sheet sprinkled with sparkling cubes of sugar. It was hard to believe this was the same sky I see in Chicago, where trying to view the celestial treats are impaired by streetlights or office lights that are left on for the cleaning crews. Every so often a tease of a shooting star would spark excitement, inviting us to revert to juvenile ways and make a wish. Fable goes, if you tell your wish, it will not come true, but being under the clear black sky, and seeing these twinkling wonders, my wish had already been granted.




---
Portobelo, Panama 2009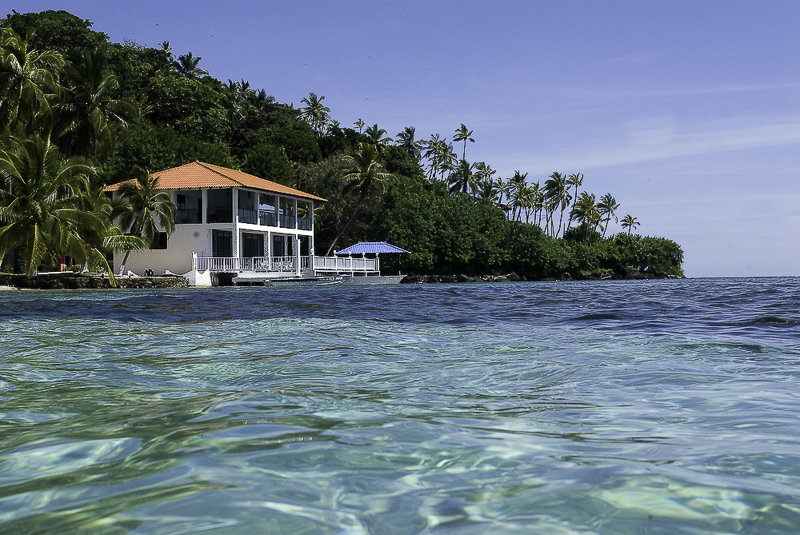 The Black Christ Festival of Panama, October 21, 2009

There are so many different versions of how the Cristo Negro (Black Christ) statue found its way to Portobelo, it's hard to decide which one has validity. But regardless to which story you hear, fact or fiction, for the last three centuries, tens of thousands of people have made a pilgrimage to visit the mythical effigy in this tiny community on the Caribbean side of Panama. My travel companion/translator and I would join those thousands this past October at the Black Christ Festival.

We decided to leave Panama City before daybreak to get a head start because October 21st, being the last of the four day celebration, the village would be swamped with a mass of worshipers, festival folks and curious tourists like us. The closer we got to Portobelo, like a rural Irish road flocked with shepherdless sheep the narrow double lane paved drive began to swell with more people making it almost impassable by car. Some of these diehard believers walking inches along side our car have traversed as far as the 53 miles from Panama City, and many were even crawling the last mile on hands and knees to worship the purple robed icon. You can see the determined fatigue and anticipation through the sweat on their faces.

For some of these purple robed pilgrims, I'm told the crawling gesture announces they are confessed sinners repenting of their wrongdoing. For those walking upright, the color purple simply makes an expression of faith.

Along their route, they receive public words of encouragement for their devotion to the religious icon. Some are beckoned with miniature shrines decorated like the Christ figure and garnished with burnt offerings of money, jewelry or other personal artifacts. Some even drag a life size wooden cross as a penance. Other walkers are pacified with cups of water to quench their arid throats from the long walk. A few shirtless pilgrims even except melted wax poured on their backs mimicking the lashes Christ received on the way to his crucifixion.

Some Panamanians regard the Black Christ as the Patron Saint of criminals because a lot of the followers are muggers, burglars, and drug dealers. Chris who is Panamanian, but has lived in Denver, Colorado for fifteen years says, "I don't criticize the people for how they believe, but I think they are hypocrites because they ask for forgiveness and turn around and do bad deeds again." Others I spoke with share his belief.

Talking with Carlos Garcia, a lifelong resident of Portobelo and an employee with the Museo Del Cristo Negro de Portobelo said the festival has turned to paganism. The once sacred observance has turned into a sacrilegious carnival. Garcia says, "Since the 17th century, Portobelo has been the home of the Black Christ. The Cristo has magic powers to most devotees. The sick and troubled make promises to the Cristo with hope of receiving blessings. The belief is, if they make a promise and it is not kept, there will be severe retribution." He goes on to explain that there are many conflicting explanations to it's presence in this village, but there are three similarities in each story: it arrived from Spain, the refusal of the statue to leave Portobelo, and everyone thinks it has an admired appearance.

Throughout the year, the life sized statue sits on the right side of the pulpit at the Islesia de San Felipe (church) adorned in a wine colored robe. For Holy Week, the robe is changed to purple and the icon is moved to the middle of the church. During the week, believers fasten various prayer pins to the garment of the life size figure with faith that their prayers will be answered.

Mass is called at 6 p.m. on October 21st. At 8 p.m., the platformed statue is carried from the church by 80 men moving in a harmonious cadence of three steps forward and two back similar to Spanish religious processions. The dancing statue is followed by a lively band of drummers, horn players, and a multitude of worshipers. The cavorting parade goes around the village until midnight when the icon is safely returned to the church. One story holds that it is impossible to return the statue to its resting place before midnight because it gets too heavy.

Word to the wise: try and get a hotel room on the far side of Portobelo, so you can avoid the midnight after-festival traffic going back to Colon or Panama City. We thought ahead and made reservations on the tranquil island of Isla Grande, a short 12 kilometer drive from the hotel-less Portobelo. After all the hooplah from the festival, you'll savor the peacefulness of this pedestrian island that's only reachable by water taxi. There are about six hotels to choose and they are all reasonably priced. For hotel details just Google Isla Grande in Panama.


Bocas del Toro, Panama 2009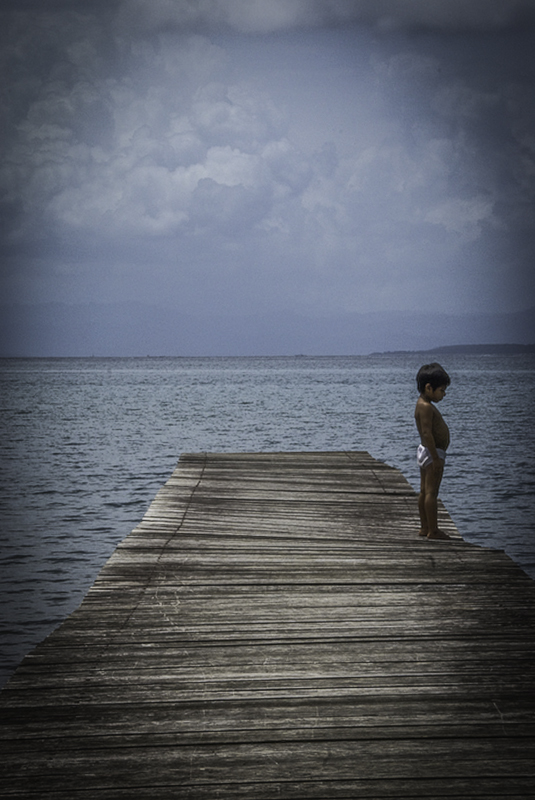 14 July 2009

"Bocas City has changed," we were told by a 60ish looking dark skinned man sitting next to our table. He was wearing a baseball cap and he had just finished his beer. He said they called him"Papayillo," but his name is really Hector. He over heard Maria and I speaking English, between our sips of cold Panamanian beer, while we waited for our lunch. He said he knew a place where we could stay in Bocas . . . cheaply. Well that last word got my attention. His friend whose niece just opened a place called "My Home," will welcome us. Her name is Inez but they call her "Tortolita" which means "little turtle". I bought him another beer.

Bocas has changed. I see tall wooden skeletons of what will become high priced high-rise hotels that I'm sure will entice comfort seeking westerners. I was last there five years ago in 2004 and it was an idealistic paradise with treats of sweet juicy pineapple slices, ice cold beer, and hot lazy carefree nights under star filled skies silhouetted by slowly swaying palm trees. If you were away from the noise at center of town where most of the bars are filled with drunken loud tourists, you can relax to the hypnotizing lullaby of the roaring in coming tide. From the looks of the building boom, Bocas will need its first traffic light soon.

15 July 2009

We awoke to sluggish rumbles of thunder and a sneaky drizzle of rain making the street below our room almost empty of foot traffic. The few umbrella toting pedestrians were prepared for the weather; even the bike riders. Panama has two seasons - dry and wet. This was July the wet season. We can expect several small showers everyday.

Bocas City is on the Island of Colon, apart of an archipelago in the Bocas Del Toro province in the northeast part of the country on the Caribbean side. A lot of the natives are of Indian or West Indian descent. You will see jet black hair, straight, curly, or coarse and various skin tones of the brown hue.

After a quick American breakfast of crisp bacon and fried eggs at a restaurant in "el centro," we took a ten minute water taxi to Isla Bastimeintos, the island where most of my Panamanian friends live. The waters were a little rough this particular morning, probably because of the earlier storm. The ride was bumpy and at some points we were airborne, hydroplaning and crashing with a big BAM-BOOM down upon the sea. Maria was not fond of this bucking bronco water ride and she let me know, so I asked the driver to slow down. After we debarked, she was glad and said she did not want to do that again. I reminded her that where we were staying was on the other island and we would have to go back the way we came. She said she would wear a life jacket.

Like Bocas, Bastimeintos had changed a little also, but not with high priced, high-rise hotels. It changed with firmly structured brightly painted wooden homes, some stilted on the water. A good change for the residents. I remembered weather beaten shacks that look as if you leaned on them, you would reduce them to a pile of firewood. The pastel homes and painted sidewalk poles gave this community a gleaming fresh breath. It seems the natives are putting money back into their paradise.

I asked a group of men working on a house did they know where I could find Roberto. They looked at me very puzzled and said they did not know a "Roberto." I used his other name of "Chocó," but that name did not click either. With two strikes and one more to go, I decided to describe him, short, dark, including the fact that he talks a lot. "You mean Robert!" a few of the men said in unison. "We call him Robert not Roberto and Chaco for his other name." Well I was close by a few letters, but miles off from pronunciation. I'm working on my Spanish.
***
I knocked on the door and this voice asked, "Quien es?" "Roberto, this is Mike the photographer from Chicago," I said. The door slowly opens and this shirtless dark-skinned middle aged man peeks through grinning with an ear to ear smile. "This is a wonderful surprise! I was thinking of you the other day," he said.

After hugs and an introduction to Maria, Roberto excused himself and returned in 5 minutes with his waterproof windbreaker, backpack, and no shoes. Roberto walking outdoors shoeless amazed Maria, especially because where he lives, the ground is scattered with broken pointy branches and jagged rocks.

Roberto made a few phone calls and within five minutes, we met Jose at the pier. He would be our boat driver and Roberto our guide. After a little negotiation, we hired him and his boat for the entire day just $60; actually $40 because he gave Roberto $20. I would later give Roberto an extra $10 making his total $30 for his services.

About a 45 minute trip later, Jose steered carefully as we putted through the jungle river looking out for huge tree branches spearing upward of out the water that could damage the hull of the boat. Roberto stood on the stern looking ahead occasionally pushing off when we drifted too close to the river bank or near menacing trees. Except for it being daytime, it was kind of eerie slowly creeping with mangrove roots half submerged in the water and twisted vines dangling above as if waiting to snatch and strangle us. I could imagine something hiding behind the giant leaves or up in the trees looking down at us – the Swamp Thing or the Creature from the Black Lagoon. We would see random abandoned dugout canoes on the muddy river bank.

A young Indian man appearing in his early 20s came out of the hut wearing rubber knee-high boots and a long sleeve shirt. It was drizzling so his black hair was getting wet and began to stick to his head. When Roberto introduced us to Carlos and told him the purpose of our visit, he returned to his hut and came out with his flash light and machete. Off we were.

The walk along the path was wet, very muddy and filled with Cacao trees. Carlos said he saw a sloth feeding on Cacao earlier, so our focus was upward searching for the camouflaged slow moving creature than to where we were walking.

After a 30 minute trek through the muddy grass, we came upon an opening with a mass of rocks and boulders pitched into the earth. This was the cave. Roberto said that he always brought scientists and a few curious hikers here, but he's never ventured in himself, nor did he have the desire to do so now. When Maria heard there were bats, she opposed saying "No way! They will get in my hair!"(This memory was something she experienced in Puerto Rico as a young girl). So it was me and Carlos to do the Lewis and Clark thing and go exploring.

When we entered, the bats were flying around making us duck our heads a few times. Carlos shined his light on the ground, bent down and grabbed some brown stuff. He held it out to me, shined the light on his hand and said something in Spanish. He was explaining that the bats eat and their feces cover the ground where we were walking. With his flashlight pointing upward, he focused on a slit in the rocks above. Between the stalactites you could see a group of brown bats clustered and right in the middle was an albino. They were hanging up side down and appeared to be attentive to our movement. I know some bats are blind and others can see, but I don't know about this species. They seem to be looking at us.

We walked deeper into the cave and the chilly water began to rise covering my sandals to my ankles, and finally to my shins. It was getting deep! That was a sign to turn around and go back. The water was getting too deep and the wet rocks were slippery.

Roberto and Maria were standing on a small hill just outside the cave entrance. It was still raining and they were content not to enter the cave nor even to get out of the rain. They could tell by the look on my face that I was pleased. They missed seeing a natural wonder still in its natural state, undisturbed by mankind with hand railings or wooden steps, and an attendance saying, "This way folks. That will be $8.50. Watch your step." This was my first cave adventure, and I was in awe by the beauty of the subterranean world.

Carlos waved as we putted away from the pier in Jose's boat. The trip out of the jungle was uneventful except for the occasional squawk from an unseen bird. It had been cloudy and rainy all morning, but the clearing brightened as we reached the open sea.


Peru 2008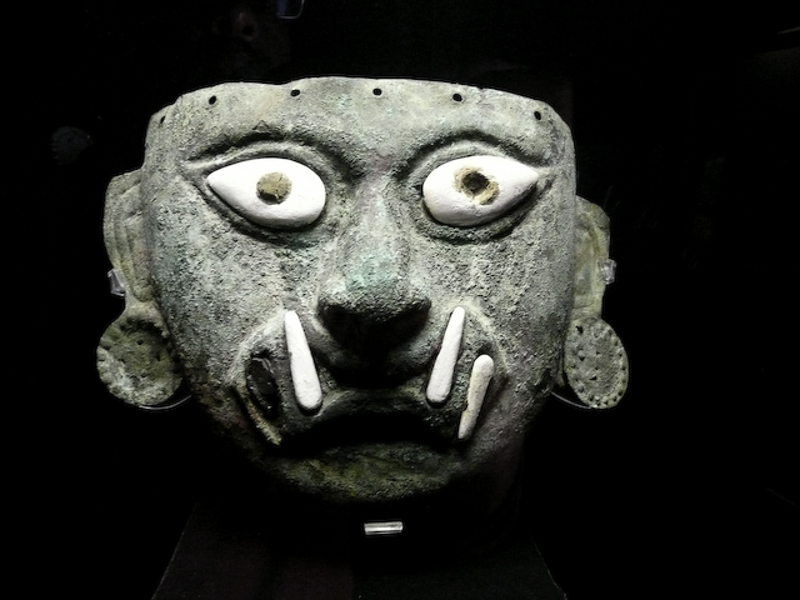 29 December 2008

We pulled in a few feet away from the carport, where about three or four scattered card tables sat occupied by a few men who were sipping drinks, smoking cigarettes and playing dominos. As we got out of the van, a short smiling dark skinned robust woman wiping her hands on her white apron approached us. I looked beyond her shoulder and saw her likeness on a poster hanging on side of a post. It said Mamaiñe and I gathered she was the owner of this roadside restaurant.

After my cohorts explained the reason for our visit, I reached inside my backpack and pulled out a T-shirt and asked in Spanish, "Que es esta?" (Who is this?) Her eyes lit up and a huge grin covered her face. She knew the person on the shirt. It was the worldwide iconic image of Hope – U.S. President Barack Obama. With a huge grin across her face, she said something in Spanish and gave me a big hug as I handed the shirt to her. I did not need a translator, because her joy and appreciation spoke a language understood.

After meeting a few more people, as if on cue, a young man started tapping a square wooden box that he was sitting on. Apparently the box was an instrument with a round hole cut into it vibrating a hollow sound. No soon as he began tapping, on cue again, two young women from the small crowd started moving their bodies. The sound was loud, rhythmic and transforming. Fixated by the earthy beat coming from the box and watching the dancer's smooth but jerky movements, really confirmed for me that Chincha retained its Africaness. I have seen these movements before from villagers in West Africa. I'm sure Chincha's deceased Afro-Peruvian elders are dancing in their graves pleased with their sons and daughters.

When the dancers finished their "Welcome to Chincha" cavort, we applauded and I thanked each one with an Obama T-shirt. I gave some shirts to a few more elders as they arrived at Mamaiñe's, but handed the children Obama buttons. The shirts were extra-large, way too large for the children. To the adults, the shirts would help in promoting the pride people felt worldwide about Obama being the first U.S. president of African descent and his message of hope. The children could wear the buttons proudly and give them hope to strive for success.

I showed Mamaiñe and her friend Rolando my book, Africans within the Americas, and translated through Maria the reason why I was in Peru and wanted to meet them. Rolando commented how I was blessed to have traveled and met all these people documented in my book. I smiled and agreed with him. I know I've been blessed and I explained to him I felt even more blessed having met the people from Chincha.

We stayed at Mamaiñe's restaurant about 30 - 45 minutes. I posed with some people for a group photo and then we were off.




Mexico 2006 & 2007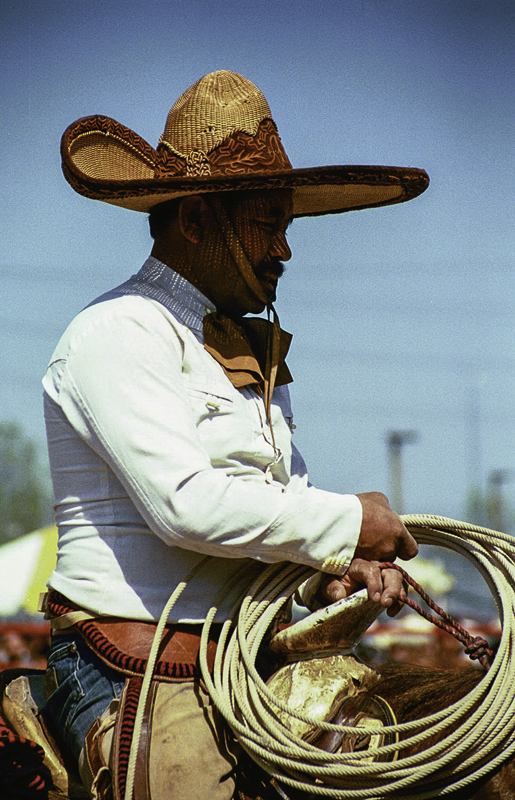 25 March 2006 Saturday

Veracruz (city) was our starting point. We arrived around 9:00 p.m., took a taxi to the hotel, checked in our room and made plans for tomorrow.

26 March

This morning we would rent an economical stick shift car. This car was so small, it could easily fit inside a mid-size car with room to spare. I had to do all the driving because Ruth does not drive a stick shift, but she was my co-pilot willingly paying her dues by translating the Spanish language road signs and informing me of topes, those annoying speed bumps.

Late morning after a good Mexican breakfast including rice, beans, and tortillas, we drove to the city of Xalapa, about 120 km northwest of Veracruz (city). The city of Xalapa is very hilly so driving a stick shift was a challenge for me. Fortunately I did not roll back onto any cars while inclined at stoplights, but there were some scary moments. I got pretty good with starting in first gear with the parking break engaged, but I'll stick to my automatics.

A coffeehouse in Xalapa was the meeting place to hook up with Manuel Gonzalez, a Mexican photographer I met while he was on tour in Chicago. Manuel was touring his photo book about the Afro-Columbian and Afro-Mexican people. One of the places he documented was the village of Coyolillo, one hour from Xalapa. After seeing his impressive work, I had to go to the village and meet the people for myself.

Accompanied by Manuel, Ruth and I walked around the village so our faces could be seen. Manuel introduced us to some of the people - the village president and some storeowners and other business people. This was done to let them know we were ok, so my purpose would be accepted.

That evening, Manuel went back to Xalapa on the bus, so this meant that in the morning, Ruth and I would be on our own.

27 March 2006

After a hearty hotel breakfast, Ruth and I walked and talked taking photos throughout the village (Coyolillo). She helped with translating, and I spoke what little Spanish I could try to fit in and make the people at ease with my camera. I brought a little digital printer so I was able to give people 4 x6 inch prints taken from the small digital camera in my pocket. This was their compensation for letting me photograph them. Most people were receptive and freely agreed. A grocery store owner invited us to lunch in her house; another villager invited us to dinner, and another to attend her daughter's quincienera celebration, but fatique sat in and we could not make the latter two. I even played soccer with some boys. They really enjoyed that. They were calling out my name, "Michael! Michael!", as if I was a sports star.

Although the complexion of most of the villagers was a Mestizo brown, their facial features showed hints of Africaness. Coarse thick black hair, full lips and wide noses were distinct. The lady who fed us lunch, her live in mother-in-law's father was of African heritage. She had coarse wavy salt and pepper hair and was proud of her roots. Some of the people even had Chicago connections. A villager gave us her son's address that lives in Pilsen a Hispanic area in Chicago. A lot of people opened their doors making us feel welcome.

We returned to our hotel with a hand full of unprocessed film after spending one and a half days in Coyolillo. To experience the friendliness of this small village was a good one. I plan to return one day.

The drive to Cardenàs was not too bad. Instead of taking the longer free route with topas, we decided to pay the cuotas (tolls) and get to our destination sooner. We left Xalapa around 11:00 a.m. and reached Cardenàs five hours later around 4:00ish. Even though we stopped at Las Ventas to look at the Omeca ruins, we still made good on our time.

The sun was still up and we were seen and greeted by a group of bench sitting women who already knew our visit's purpose and who we were coming to visit; Mama Petrona, Ruth's mother.

I instantly felt at home in Mama Petrona's arms and her new house. Her warmth engulfed my spirit making me feel as if I had known her all my life. Feeling very much at home, I quickly molded my body to a comfortable pecan wicker rocker on her open-air porch to relieve my highway stress. Later that evening, Ruth would become friends with the hammock that hung sideways across the porch.

The interior of the house felt very motherly and grandmotherly with family photos on her television stand and destination travel plates hung neatly spaced on a wall. She mentioned they just finished the house about two months ago and she was still decorating. It looked fine to me.

The ceramic tiled floor was gorgeous. It covered the porch, the entire living and dining room and ended covering the back porch. She had light colored carpeting in the two bedrooms. The bathroom's walls were tiled in blue leading to a walk in shower larger enough for a party of four, comfortably. (Hmmmm!!!)

Asking about the barrio (neighborhood), we were told Tia Juana, Mama Petrona's sister lived up the way, around the corner.

Tia's house was gated and locked the perimeter secured by one of her two dogs. The guard dog is a friendly hyper, jumping and barking mutt. I guess he was glad to see strangers. So much for being a watchdog!

The second dog was a black teacup Chihuahua with its head being the largest body part. He was actually more ferocious than the guard dog, snipping at my ankles.

Tia Juana is a bi speckled small-framed bronze skinned woman, 78 years old with natural black hair pulled back into a bun. She does not look her age. Mama Petrona had not lived in Cardenàs 15 years the length of time since Ruth had seen her aunt. Tia's windows and doors were all closed up, so the house was warm. We sat for as long as we stand the heat, then after a photo of Tia, Ruth and her dogs, we left.

Back at Mama Petrona's, we sat on the porch and planned the next day's activities, but for not too long. The porch light beckoned the mosquitoes and they drove us inside.

************************************************************************************

8 July 2007

The ride to Cardenas was not bad. Betty (Ruth's sister) drove thru Mexico City out of the mountains. We left early enough to avoid the traffic. She doesn't speak English and my Spanish is shaky, so our communication was bridged by Ruth.

After stopping for gas, bathroom breaks and a sit down lunch in a small I-can't-remember-the-name–of-it town in Veracruz, we finally made it to Mama Petronia's house in Cardenas early evening around 8:00 pm, making the journey about ten hours.

11July 2007

Stopping in the small town of Yanga was an unsuspected treat. Named after the runaway African slave from around Nigeria, Yanga is the first free village in the Americas.


---


---
---